A new path toward global leadership in research and innovation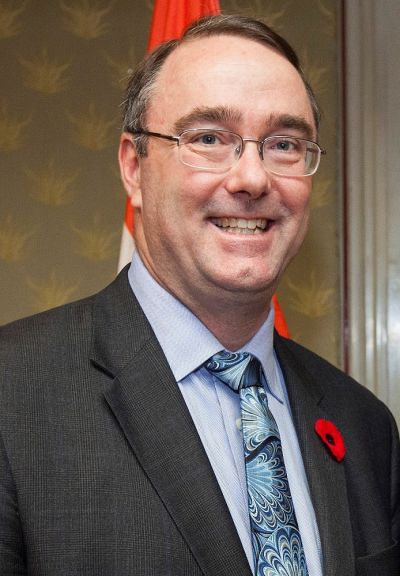 March 22nd was a good day for higher education, research and innovation in Canada.
The federal government called the country's universities, colleges and other research institutions Canada's "engines of discovery" and presented a Budget that pledged $2 billion over three years to fund infrastructure projects at post-secondary institutions, $800 million over four years to develop and support innovation clusters as part of the Innovation Agenda, and the largest investment in Canada's research granting councils in more than a decade.
The government is clearly committed to reversing the past 10 years' decline in basic research investment. While other countries boosted their support for higher education research, funding for the Canadian Institutes of Health Research, the Natural Sciences and Engineering Research Council of Canada and the Social Sciences and Humanities Research Council fell seven percent. As a result, Canada fell from third to eighth place in the OECD's ranking of research intensity (GDP percentage spent on higher education research and development).
With Budget 2016, the granting councils will receive an additional $95 million per year. Equally important, the funds will be for the base budgets, they will not be targeted, and they are ongoing investments. This is an outstanding example of letting discovery lead. The just-announced $2 billion Post-Secondary Institutions Strategic Investment Fund will support infrastructure projects that will help ensure students and researchers are working in 21st century environments. The addition of $800 million over four years to support innovation networks and clusters will further increase the scope and impact of Canadian innovation by connecting people and ideas.
All this investment in Canada's capacity for research and innovation will allow more Canadians to pursue their research questions, express their creativity and contribute to building a more innovative society.
The budget is a vote of confidence in Canada's researchers. With less than 0.5 percent of the world's population, Canada's researchers produce 4.1 percent of the world's scientific papers and nearly five percent of the world's most frequently cited papers. University scientists performed over $12 billion of research and development in 2014—40 percent of the national total. University research and technology parks house nearly 1,500 companies and government labs, employing about 65,000 people and generating $4.3 billion in GDP. And every year, university researchers conduct nearly $1 billion in research for businesses, helping build their competitive advantage.
We look forward to the federal government's upcoming review of Canada's research ecosystem. This is a chance to reflect on what has worked since the late 1990s when the first historic investments were made, to identify where there are gaps, and to determine how we can ensure Canada returns to being a global leader in research and innovation. The new Innovation Agenda is also vitally important as Minister Bains' undertakes to identify a path that draws on our strengths and sets new ambition.
It's also important for all of us engaged in research and knowledge generation to recognize—and to help others recognize—that innovation is not the domain of "hard science" alone: in a world that grows more complex and interconnected every day, the insights yielded by the social sciences and humanities are going to be equally important to the decisions we make, the kind of econonomy we have and how we live.
The other key factor to keep on our collective radar is that discovery and innovation always start with and come down to people. The changes to student financial aid will make postsecondary education an attainable goal for Canada's families especially for those students from low and moderate incomes. They will help build Canada's talent pipelines and ensure students have the skills they need to compete in the 21st century knowledge economy.
We are preparing the next generation of intellectual explorers—and the budget creates new opportunities here too. Its allocation of an initial $73 million over four years for the Post-Secondary Industry Partnership and Cooperative Placement Initiative will create new co-op positions, and engage the private sector to ensure students have the opportunities to put their learning to work.
Budget 2016 is a strong beginning. Sustained, long-term investment is required to restore Canada to a position of world leadership in higher education, research and innovation. As Prime Minister Trudeau said when addressing the country's university presidents immediately after the election last fall, the government can't do this alone. All of us, working together, have to generate fresh ideas and identify new ways of engaging, collaborating and accelerating innovation. Universities and other learning institutions, research bodies, the private sector—all have roles to play in achieving economic renewal.valuable contributions to make.
Budget 2016 is a vote of confidence. It puts trust in the academic and research communities to discover and envision new possibilities for Canada's future. We have to seize the opportunity with absolute determination and show—as we have done before—that this confidence is deserved, and that these investments raise our sights to a more inclusive, more innovative society. .