Because it's Almost 2022: The Gender Leadership Challenge in Canada's Research and Knowledge Landscape
Institute for Science, Society and Policy at the University of Ottawa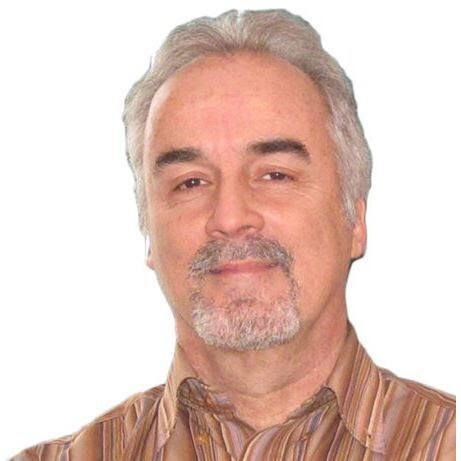 Disclaimer: The French version of this editorial has been auto-translated and has not been approved by the author.
January next year, 2022, will mark forty years after the publication of a landmark Science Council of Canada (SCC) report on science education and women in Canada. The 1982 report, Who Turns the Wheel? was a summary of a workshop from the science and education committee of the SCC examining the state of science education in Canada's schools. Needless to say, an obvious issue that had been noticed was the paucity of women and girls in science, with the various speakers at that workshop flagging several challenges ahead. A statement of concern by the SCC following the event noted that: the absence of girls from today's science classes will lead to a corresponding absence of women from professional science tomorrow. Few women presently hold positions of responsibility in science in universities, government and industry. Thus they seldom participate in decisions that direct the evolution of science and technology. 
Hold that thought. 
And we're coming up on ten years since the November 21 2012 CCA expert panel report on the gender dimension and university research which underscored that: The paucity of women in leadership positions makes it difficult for other women to envision themselves as leaders. 
Fast forward to today– next week, there is a CSPC conference panel on 'Women at the helm of funding and scientific organizations: does it make a difference?" It's a good question and the debate should be interesting. Indeed, leadership in much of our research ecosystem is currently dominated by male appointments (I'll spare you the list). 
Let me be clear…There is nothing wrong with good appointments that have been made, and not to disparage any of the leadership from those in place today, but as Martha Piper says in an interview about the new book –Nerve– with Indira Samarasekera: Women are currently excelling at a rate that far exceeds men. They're doing everything better; they're winning all the awards. And yet, for some reason, we aren't seeing many women as CEOs in the top 100 companies. You rarely see women achieving at that level. 
So hold that thought as well. 
I was also reminded of remarks made by Canada's first female chief science advisor— Mona Nemer— in 2017 at the Montreal Gender Summit where she underscored the leadership issues: If we require them (women) to have been Chair of a department, Vice-Dean, Dean or Vice-President before being considered for the presidency of a university, a research organization or granting council—positions that still involve mostly male-dominated processes—we will not succeed at diversifying the leadership of our institutions.
Make no mistake, there are great female leaders in some of our research organizations and several have strong representation within their executive team and governance boards. We have programmes to support research chairs for women in science and engineering and of course, science outreach, education, history and advocacy networks and associations promoting STEM among girls and women. Also this month, UNESCO and L'Oréal are teaming up with the annual awards (the 19th) for Canadian women in science. And let's not forget the archive of Canadian women scientists and engineers that offer great stories of excellence, resilience and nerve. 
But is all of that enough? 
We may have gender parity in the federal Cabinet today (though still only less than 30% elected female MPs-), and we promote EDI across many of our knowledge organizations. Where are we in our research leadership diversity across this country and the governance boards? 
At the end of the day, we will need to address gender equity and recognize our many role models, mentors and sponsors for a more diverse future within the country's research and knowledge leadership. 
p.s.; while most of our major science-research awards are named after men (not that they too aren't deserving), can't we also recognize excellence with more awards named after our female research stars? Just saying….