The Research Economy Constrains the Impact and Pace of Canadian Innovation
SNOLAB in Greater Sudbury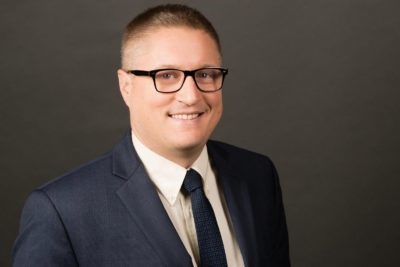 Canada invests $4 billion CAD (about $100 CAD per Canadian) a year to support its world-class research enterprise. From climate change mitigation to biomedical research, from AI and Quantum to astroparticle physics, Canada has much to contribute to the global research ecosystem, and there is no question this investment is money well spent.
However, there is one glaring deficiency in the way this money is spent that hinders the returns Canadians can expect from the investment. The way we pay early career researchers, such as graduate students and postdoctoral researchers, in a competitive international labour market functions to depress wages for these critical researchers. And that puts Canada at a considerable disadvantage.
In short, to attract the best talent and support people focusing on innovation, Canada needs to rethink the way we compensate students and postdoctoral researchers, so they can earn a living wage commensurate with their talent and potential, and commensurate with our expectations that these young researchers will drive Canada's innovation economy in the future.
Canada's 'tri-agencies' are responsible for funding most of the people involved in basic research in Canadian Universities and Colleges. The budgets for the National Sciences and Engineering Research Council (NSERC), the Social Sciences and Humanities Research Council (SSHRC) and the Canadian Institutes of Health Research (CIHR) total almost $3.5 billion per year. 
While equity, diversity, and inclusion are highlighted prominently in the plans for the research and the researcher demographics, the economic realities of young researchers in Canada are a major impediment to maximizing the returns from these investments. Socioeconomic status intersects with other societal groupings such as culture, race, and disability. Numerous recent studies have detailed this, and yet the pay structure for young researchers has not improved in 20 years. Canada simply does not pay young researchers fairly, which reduces the ability to attract diverse talent to these fields, which in turn reduces innovation in the sector.
For example, the Canada Graduate Scholarships program for doctoral students provides a stipend of $35,000/year on a competitive basis. These scholarships are across the research ecosystem, eligible for researchers in any tri-agency research. These stipends do not include tuition, an average cost of $7k/year for domestic students and $33k/year for international students. Thus, domestic students are expected to live on $28k/year and international students must live on an income of $2k/year. 
Compare these incomes to the Ontario poverty line of $20k/year for a single person and $28k/year for a single family of two, and it is clear this funding structure impedes development of the bright researchers of the future. And this puts Canada at a considerable disadvantage.
While I am the science director at a major Canadian research facility today, the truth is that if I grew up in Canada, I probably wouldn't have become a physicist at all. I attended the University of Utah as a graduate student. My mother is deaf and was a printer, and I grew up in a small apartment above the print shop. She took a job at my undergraduate university so that I did not have to pay tuition to receive my 4-year degree. I was highly interested in pursuing additional education and research but was only able to pursue a graduate degree and subsequent research career because of the financial assistance offered to doctoral candidates in the United States. My tuition was waived, and I was paid $25k/year as a graduate student (a living wage in 2000.) This financial assistance, along with $50k in student loans, allowed me to complete my degree in a timely way while focusing on my education and research. 
Finally, in this context consider asking new graduates from Canadian universities to accept these meagre wages while pursuing an advanced degree, typically during the prime age for starting a family. These harsh economics are a significant barrier to participation amongst people from a vast array of socioeconomic backgrounds and situations, and this is a significant disadvantage compared to universities in other countries.
Canadian research councils are ahead of our international partners in the areas of improving diversity amongst those involved in research. The tri-councils consider addressing challenges related to equity, diversity, and inclusion as official criterion on which research proposals are judged. However, budget considerations always favour minimizing costs, including student salaries. I have heard directly from researchers that when they propose an actual living wage, they receive negative peer review comments about the "high cost" of students in the proposal. These negative comments reinforce the low wages because these researchers don't try to pay a living wage for fear their proposals will be rejected over this issue. This self-imposed cycle will continue until the tri-agencies give specific guidance to reviewers that they expect students to be paid a living wage (and the granting agencies state what they consider a living wage.)
There are plenty of examples of countries that are ahead of us in attracting this research talent, and the principal advantage they have is that they can engage and capture talent from the lower rungs of the socioeconomic ladder. For example, the United States funds $74k/year for their NASA Space Technology graduate research opportunity (including tuition reimbursement), and the Department of Energy now recommends $45k/year as a living wage for graduate students (again, in addition to tuition reimbursement.) 
With our neighbours paying the Canadian dollar equivalent of $60k/year, how can we expect to compete for either international students (who get $2k/year) or domestic students who expect to receive double the income if they attend a US graduate school?
As Canada continues to invest in our innovation ecosystem to address the challenges of the future, a hard look at salary practices in the research sector is required to increase our national competitiveness. As skills continue to specialize in unique sectors of the economy, research and development will support the Canadian economy on the world stage. 
However, if we continue to offer poverty wages to our best young minds in this sector, Canadian and international young researchers, particularly from poorer sectors of society, will be attracted to universities in other countries that pay a living wage. The large investments we make as a country and our efforts to support diversity would be better realized by paying students and postdoctoral researchers a living wage commensurate with their talent and potential. These harsh economic realities are systemic to our research system, and the best solution is for the research councils to mandate living wages for the people they fund.
Notes:
NSERC budget plans 1.4B/a https://www.nserc-crsng.gc.ca/NSERC-CRSNG/Reports-Rapports/DP/2022-2023/index_eng.asp
CIHR budget plans 1.4B/a https://cihr-irsc.gc.ca/e/52738.html
SSHRC budget plans 0.6B/a https://www.sshrc-crsh.gc.ca/about-au_sujet/publications/dp/2022-2023/departmental_plan-plan-ministeriel-2022-23-eng.pdf
Average tuition costs: https://www150.statcan.gc.ca/n1/pub/71-607-x/71-607-x2022019-eng.htm
ISED report: https://ised-isde.canada.ca/site/panel-federal-research-support/en/report-advisory-panel-federal-research-support-system#71