House of Commons votes for creation of a Standing Committee on Science and Research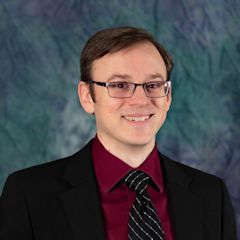 Science will get a boost in attention from federal Members of Parliament with a new committee on science and research beginning in the next term of parliament.
Former Minister of Science Kirsty Duncan's motion to create the committee passed the House in late May. Duncan, currently Deputy House Leader of the Government, spoke in the House concerning the need for this committee:
Science and research should have a permanent place where issues that are important to the research community, Canadians and the future of the country can be studied; where scientists, researchers and parliamentarians can come to know one another; where parliamentarians can get a better understanding of science and research; where parliamentarians can learn about Canada's research strengths in areas such as computer science applications, fuel cells, neurodegeneration, personalized medicine, bioinformatics and regenerative medicine; and where parliamentarians can learn about what is needed to make improvements and yield benefits to Canadians.
Elected representatives need to be able to get informed and up-to-date answers about science issues to make informed decisions—so it isn't surprising that Canada has tried similar committees before or that they exist in other countries.
The United Kingdom has a Science and Technology Committee for both its House of Commons and its House of Lords. The House of Commons Science and Technology Committee defines its purpose as being to "ensure that Government policies and decision-making are based on solid scientific evidence and advice," and notes that science and technology issues affect many government departments.
In Canada, the creation of a Standing Committee on Science and Research mirrors similar changes in the executive branch of the Canadian government. In the federal civil service, science policy has traditionally been housed within the industry portfolio, most recently named Innovation, Science and Economic Development Canada—a mammoth department that oversees a large portfolio of federal agencies. Such a huge department might not be able to give science the focus it deserves. And even if it could, science issues affect most if not all other government departments and activities well beyond innovation, science, and economic development.
As a result, other changes within the federal government have been made to bring science issues to the forefront. For instance, the position of Minister of Science existed in Canada from 2015 to 2019 and elevated the attention on science issues within the executive branch. In 2017, the Minister of Science created the position of Chief Science Advisor of Canada, which now helps to coordinate science issues across departments and can provide advice to any member of Cabinet as appropriate.
Furthermore, in Parliament, science policy can get lost in the Standing Committee on Industry, Science and Technology (often simply called the industry committee). In the debates around the motion to create the new Standing Committee on Science and Research, MP Marilyn Gladu pointed out that science issues tend to get treated as lower priority within the industry committee—a committee that is "one of the broadest of all committees. The mandate of the industry committee covers 17 departments and agencies and 36 acts," as noted by MP Mario Simard in support of the motion.
On the other hand, a committee dedicated wholly to science would, in MP Simon-Pierre Savard-Tremblay's words, "ensure that science and research are given all the attention they deserve… and political decisions must be made based on evidence and critical analysis."
Furthermore, the new committee will align with the relatively new role of the Chief Science Advisor of Canada and may help to entrench this position permanently. This committee will consider all the reports of the Chief Science Advisor, therefore, it will give the Chief Science Advisor a parliamentary forum and opportunity to interact directly with MPs outside of the Cabinet.
Entrenchment is important because such positions can easily disappear. A similar position, the former Office of the National Science Advisor, lasted only one term (2004 to 2008). The Cabinet position of Minister of Science similarly lasted only one term.
Entrenchment of science and research into the permanent fabric of the House of Commons was another theme of MP Duncan's argument for the new committee:
Science and research are a public good that we must all protect. One of the best ways to protect science is to have a dedicated standing committee in the House of Commons. My friends and colleagues, with this motion, we have an opportunity to do something really important. We have an opportunity to embed science and research into one of our most important democratic institutions and build a better future for all Canadians.
While the Canadian science community must learn from past lessons about how not to engage with such a parliamentary committee (e.g., unidirectional lobbyist activity, etc.), it should welcome the opportunities that the new committee will bring, including increased attention on science and engagement with MPs on important issues that affect the quality of life of all Canadians.