Science Communication in the era of misinformed Vaccine beliefs
Science and Policy Exchange (SPE)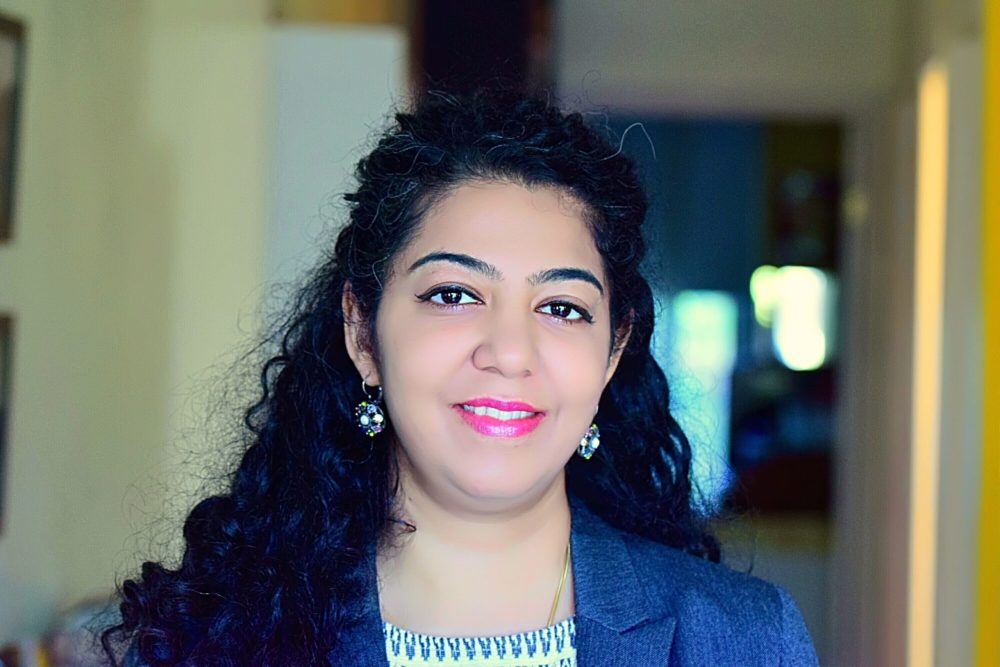 Disclaimer: The French version of this editorial has been auto-translated and has not been approved by the author.
The Pandemic is far from getting over and the race for securing the vaccine is intensifying -here comes a miracle vaccine in a miraculous time frame to save the world. 
With billions infected and millions dead, nations with worn-out health-care systems are yet again battling to justify another round of lockdowns to rebalance their resources and reverse a spike in the Coronavirus infections, before a herculean task of achieving herd immunity is accomplished. Besides WHO advisories emphasizing washing hands, covering faces and physical distancing, the quarantine fatigue has set in and people are desperate to leave behind the horrors of seclusion. A dramatic decline in vaccination is being seen among kids globally and a tsunami of cancer and other serious diseases awaits as anxious families are skipping their routine vaccinations and check-ups, out of the fear of contracting COVID-19 from packed clinics.
The vaccine has finally arrived! But along with skepticism and the pressure for a long-lasting immune response in the hope to get back to normalcy. Though vaccine nationalism is growing, discussions over the skipped regulations and bumper profits for pharmaceuticals are gearing-up among the public as well. The harebrained information hasn't even spared the most educated to raise their eyebrows regarding the misconceptions surrounding side-effects and performance of the expedited vaccine.  
Do we have enough takers? 
Vaccination is second only to providing clean drinking water and has eradicated scourges like Smallpox, through collaborative global vaccination programs in the past. However, even though vaccines are life savers, recent immunization campaigns to eradicate Polio and measles are being challenged and refused in many countries due to risk perception. Anti-vax sentiment is not new but in case of COVID-19, an accelerated vaccine, with unreasonably compressed timelines, and political rush has raised public anxiety about the safety and efficacy of the vaccine leading to increased social resistance and vaccine refusal. According to a report, less than 39% of Canadians are willing to take the vaccine and another 38% are hesitant to take one when it is available. Despite the desperate efforts of scientists around the globe to produce a vaccine as expeditiously and effective as possible, the disinformation and misinformation surrounding it has grown enormously in the last few months. "Freedom rallies" and "My Body My choice" slogans on social media by anti-vaxxers has worked like a digital wildfire touting Pandemic as "senseless panic". A massive infodemic surrounding Hydroxychloroquine, Remedesivir and other natural remedies as miracle cures are undermining the significance of immunization. Misinformation is growing and so is the hesitation to roll-up the sleeves to the vaccine.
With the journals being flooded with COVID-related research papers, it is getting difficult to navigate through the right information. The conflicting results presented by exaggerated headlines over the side-effects of the vaccine are creating the undesired public distrust and confusion. In this era of misinformation, achieving herd immunity seems like a daunting task and as a result, policies surrounding forced inoculation are being discussed by several nations. Though Canada does not advocate mandatory vaccination, the Public Health Act, Bill 11 or its previous legislation, has the ability to require mandatory inoculation for the public if needed. Mandating vaccines in some form has been around since long, and provinces are yet again luring people to get inoculated in return for immunity passports, employment and incentives. However, regulations might be a quick fix to the problem to some extent, addressing the real reasons behind the wavering uptake is crucial. Although health literacy and easy access to health-care services can effectively enhance immunization, the gaps in Scientific communication can shift the public perception dramatically and inevitably.
One such example of bad vaccine science was seen with now-debunked paper, published in The Lancet (1998), linking the MMR vaccine (measles, mumps and rubella) to autism. The Paper was retracted years later, but the false findings and their effects persist. Another infamous Tuskegee experiment left many African-Americans with a lingering deep mistrust in Public Health officials and hence the hesitancy to believe in any Public health initiative including vaccinations. 
Although we cannot undo the past, to gain people's confidence back in Scientific initiatives, public-health policies can be made more transparent. To achieve stable high vaccination rates now and in the long term, there is an urgent need to build trust, to speak and to listen; and to spread awareness about the positive vaccine outcomes; reducing fears and answering questions and concerns not only inside but outside of the clinics. Governments need to clarify that even if the vaccine was developed at an incredible speed, it has passed the most stringent regulations and no compromise was made on it's safety. Governments might not be able to turn around the religious pandits to get vaccinated but science outreach might generate more confidence in vaccine hesitants to roll up their sleeves to it.
We might not have the right answer whether to follow a forced inoculation approach or respect autarchy, COVID-19 may be a wake-up call to start working on a bigger picture by advocating "It's worth a shot" and continuously build confidence and vaccine literacy for people to have an informed choice to save them from the next pandemic if one comes.