Janet E. Halliwell
Principal
J.E. Halliwell Associates, Inc.
Janet Halliwell is the Principal of JE Halliwell Associates Inc, a company offering value-added services in policy and management consultancy relating to post-secondary education and science and technology, particularly publicly-funded R&D.
Janet has extensive and both past and current experience in S&T policy and the governance and management of S&T funding and policy bodies. She currently serves on the Board of Directors of the Canadian Research Data Centre Network, and the Board of Canadian Science Publishing (where she is Vice-Chair). She chairs the Advisory Board for the University of Saskatchewan's Centre for the Study of Science and Innovation Policy, is Past Chair of the Board for two Not-for-Profit S&T organizations – CASRAI (Consortia Advancing Standards in Research Administration) and Chairs the Canadian Science Policy Centre responsible for the annual CSPC conference. She is also a member of the UBC Research and Innovation Council, the Leadership Council for Digital Infrastructure and the Policy Committee of Research Data Canada; she has just completed a term on the Board of Directors of Genome BC (GBC).
In April 2007 Janet retired from many years of public service – serving in her final years as Executive Vice-President of the Social Sciences and Humanities Research Council (SSHRC), where she had responsibility for corporate affairs, including governance, strategic planning, government relations, and performance measurement. Janet also acted as Chief Operating Officer of SSHRC from September 2005 to August 2006 in the absence of a full time President.
From 1975-1996 Janet served the research and academic communities in other executive, advisory and management positions. She was Chair of the Nova Scotia Council on Higher Education (1992-1996), Chair of the Science Council of Canada (1990-1992) and an officer of the Natural Sciences and Engineering Research Council of Canada (through to 1990).
Her consulting practice focuses particularly on four aspects of R&D/S&T: i) policy assessment and program development; ii) strategic planning, governance and management in R&D/S&T; iii) impacts/outcomes assessment and performance measurement; and iv) research and analysis relating to new directions in research, including advice on major research proposals and initiatives.
Among her consulting activities have been: chairing the 10-year evaluation of Genome Alberta; leading a project on research data management in the life sciences for the Canadian Space Agency (CSA); advising a national network on the digital humanities; leading the study team for Digital Infrastructure (DI) Summit 2014; participating in a study for the CSA of the convergences in research on behavioural and psychosocial issues as they relate to human spaceflight and ageing; strategic advice on CFI Innovation Fund initiatives for various Canadian universities; preparation of a performance measurement framework for the Alberta Gambling Research Institute; writing Canadian case studies on publicly funded R&D for OECD; drafting a business plan for the Northern Biobank Initiative; facilitating strategic planning and governance/ management renewal for the international joint venture "Ocean Tracking Network"; advising on, and chairing the majority of, the Outcomes Measurement Study reviews for CFI; policy and program development for the Canada Excellence Research Chairs (CERC) for the Tri-Council; and developing a handbook on the governance and management of "big science" for federal agencies.
Janet holds degrees from Queen's University in Kingston (Chemistry and Mathematics) and the University of British Columbia (Physical Organic Chemistry). She is a Fields Institute Fellow, has received honorary doctorates from seven Canadian universities and is a recipient of the Walter Hitschfeld Prize for university research administration.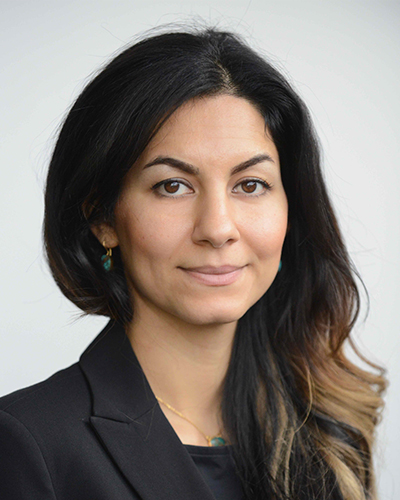 Homa Kheyrollah Pour
Assistant Professor and Canada Research Chair
Wilfrid Laurier University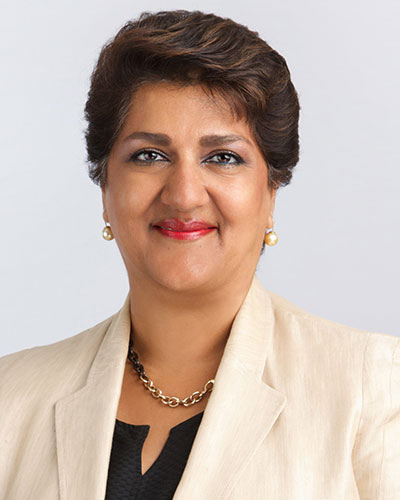 Karimah Es Sabar
Canadian Life Sciences Leader + Chief Executive Officer & General Partner
Quark Venture LP + Corporate Director